There have been many varied explanations as to the origins of the name "Coogle" throughout time (most noticeable in some amazing radio advertisements) but is it now finally time, in this 20-year anniversary of Coogle Cottage and Café, to shed some light on the origin of the name?
Two decades ago, in a small house on Barwan Street, a framing studio took shape.
'Picture it framed' had changed owners and locations. This small venture expanded to include a garden nursery.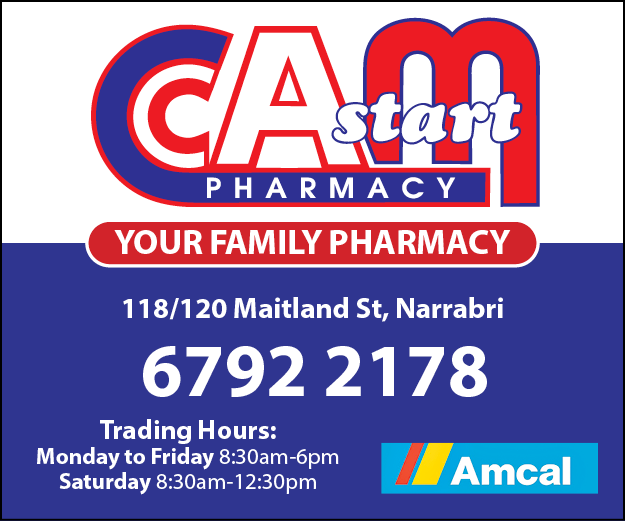 A business name was needed.
Coogle was chosen and thus the journey and mystery began.
As we delve deeper into the Coogle story, perhaps a clue can be found as to the name's origin. We shall see.
Taking time from her busy schedule is the indomitable Jude Fife, who reflects on what has been a journey filled with trials, tribulations, and ultimately triumphs.
"I didn't think I'd be here in 20 years, that's for sure," said Jude.
"I hope I get another 10 if I'm lucky.
Thoughtfully continuing, "Twenty years of Coogle Cottage is an achievement – we started with nothing – it began because I'd been in the industry working in a nursery at Mitre 10 for a decade before that, it's just evolved.
"I mainly focused on the framing studio for the first year, then got back into the plants because there was a call for it, and I loved it."
Amidst early morning deliveries, floral arranging, balloons, gift shop and knowledgeably tending to the needs of each of her loyal customers, Jude continues to find much satisfaction creating in the framing studio in the back of "her sanctuary" at Coogle Cottage at the present premises on the corner of Doyle and Barwan Streets.
On asking Judy about her longevity in the business arena she replies: "It's a passion, I love it, I love the picture framing – I don't love the early starts or late nights but sometimes you need to do that when you run a small business because otherwise it doesn't work."
"With the early addition of the nursery, it was nice to walk out into your backyard and it is an oasis full of plants."
Many have asked Jude the names of thousands of different plants over the years but one curious question we are yet to have answered is what inspired the name of Coogle Cottage? – Shall we find out today?
With a wry smile, Judy illusively continues, "Who'd be in a small business? It's a labour of love."
But what makes Coogle Cottage so successful?
"It's thinking outside the square and having good customer service – that is the key," said Jude. "There's nothing like this in this town and we have a supportive customer base."
When her son Matt came on board to start the café eight years ago, he initially helped Jude in the nursery, loading up their Pantech and making trips out to Walgett and Lightning Ridge to sell plants once a month.
"Once we decided to establish Coogle Café, that all finished up so we could maintain a local focus." (Note the name Coogle works for both cottage and café – could this be a clue as to its meaning?).
With over 30 years of experience, Jude has been nurturing Narrabri gardens and homes, carefully selecting plants and homewares to suit the region and her customers.
Coogle is a local entity, both the name and the establishments.
"You have to know your local area to be able to successfully service it," said Jude.
"Our plant selection is appropriate and well-suited to the area.
"Our garden and homewares help complement these selections and round out the entire business."
Jude has achieved much throughout the 20 years of managing Coogle.
One very memorable achievement for her studio was the conservation work completed on the Narrabri Civic Art Collection.
"It was a big job, they would bring a certain number of pieces down at a time."
"It was a pleasure to renew and re-frame all this amazing artwork."
Another fond memory was framing up the local artist's pieces for the Narrabri Hospital.
"I can't really pick a favourite achievement, it has all been fun and interesting," said Jude. "You go from framing classic artworks to framing baby dresses, football jumpers, dreadlocks, and all sorts of interesting things that I won't mention …"
As far as her philosophy for giving flowers goes; it's the thought behind the gesture, which is why she feels such a responsibility and passion for funeral floral arrangements.
"Funerals are a treasured event to do – it's one no one plans for, so it's got to be done right," said Jude.
"Flowers make people happy, it's nice to go to someone's front door with flowers and see the reaction on their faces, I like that part.
"Whether it's for a birthday, or if you're not feeling well, or even for no reason at all."
If you're wondering about what grows in Jude's garden (and the origin of the name Coogle) as much as we are, you might get a few ideas from her favourite things; Snow Pear trees, roses and lavender, and her hardworking long-suffering husband Gary who is basically Jude's own personal gardener. Another favourite is dogs. Coogle is a dog-friendly venue.
There's always been a poodle at Coogle, starting with the original Murphy to our current-day king – Louie.
Alas, still no clues as to the Coogle name.
"My garden is a sanctuary, where I love to go at the end of the day." (Could this be the clue we are all hanging on?)
While the Coogle family of businesses is a sanctuary for many, we must continue our search for Coogle's meaning.
Coogle Cottage is a thriving example of what 20 years of local business in a small town can look like, with vision, hard work, and community support.
"Small businesses are important to a small country town because if you haven't got them, you haven't got a town," said Jude.
"This job is a lifestyle, you don't do it for yourself, you do it for others, and you do it to support your local town and hope to leave a legacy where others can follow in your footsteps."
As she leaves us to get back to doing what she does best, serving the local community with beautiful plants, flowers, homewares, and framing, she has a few words of wisdom to impart on nurturing your small business dreams.
"I would never have envisaged that Coogle, would end up the way it has but remember that things evolve slowly – stay true to your heart, keep your vision, and don't lose your direction," said Jude.
And as to the name Coogle … well why don't you all just pop in and perhaps there will be a resolution to the interrogative.
To order photos from this page click here