The local market is at a similar level to this time in 2022. Will we get a Christmas rally this year?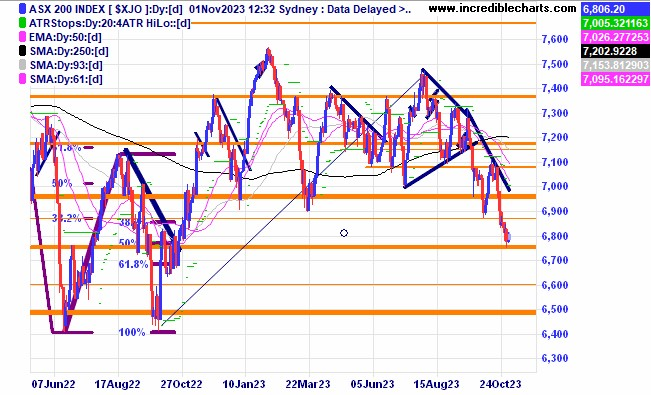 The US Nasdaq Index has moved below the trend channel briefly and last night close a whisker inside indicating some sort of strength. How far will it goes will depend somewhat on the outcome of the US Federal Reserve meeting later this week.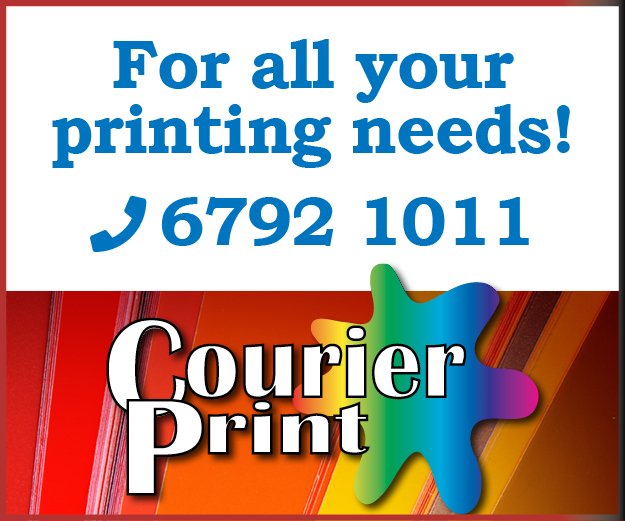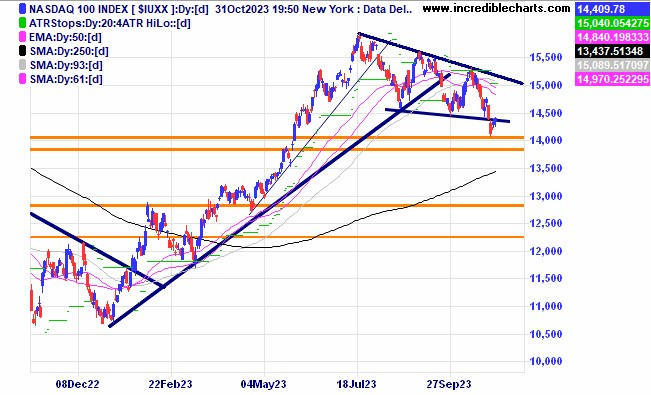 The broader based S@P 500 index looks to have bounced off the lower trend line of the downwards channel for now.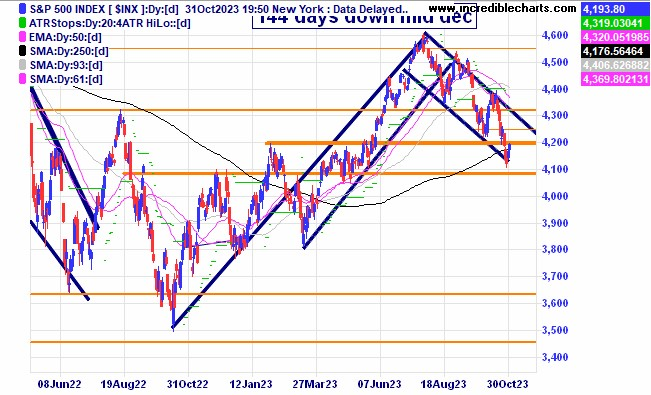 Whitehaven Coal is finding it tough to move above the $8 level. Selling from investor Bell Rock may have put some short term pressure on the price. Some analysts reckon the addition of the BHP mines could boost the company's earnings more than 90 per cent over time.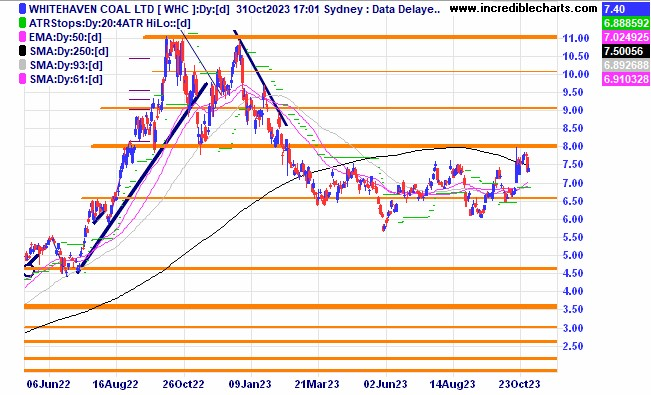 Fortescue Metals Group has been in a trading range for some time.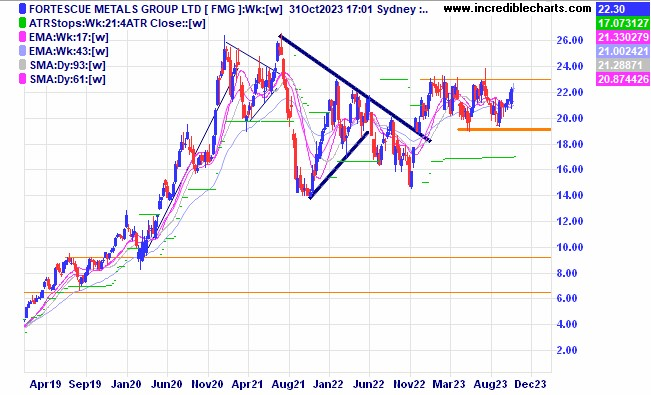 Dicker Data made a fresh break higher after the latest earnings update.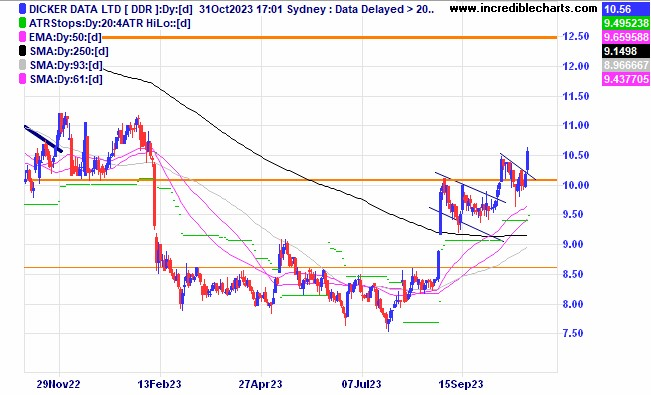 Will the $4 level be a big stumbling block for Stanmore Resources?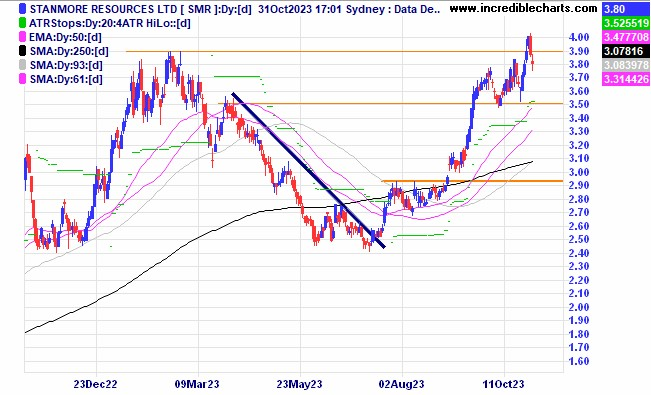 Life360 is again testing the recent support level.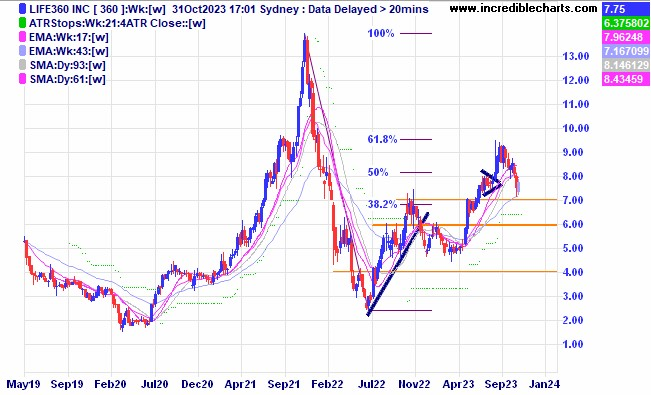 The recent run up in the price of gold shown on a four-hour chart.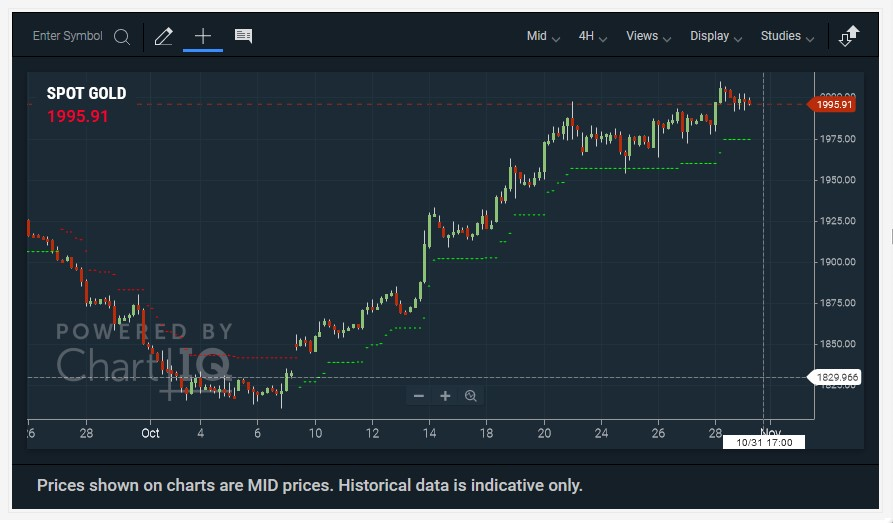 A different look at the continuing development in the price of Bitcoin.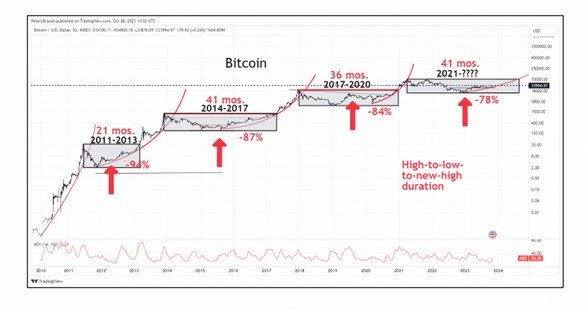 Disclaimer: The commentary on different charts is for general information purposes only and is not an invitation to trade. Trading is risky and individuals should seek Professional counsel before making any financial decisions. Many thanks to Incredible Charts.com software for most of the charts used in the column.
Monitor, measure, manage and maximise… Cheers Charlie.
To order photos from this page click here