Boggabri residents and landowners are being asked to provide their thoughts regarding risk of flooding for the township and planning for this risk.
The Boggabri Flood Risk Management Study and Plan is now on public exhibition until November 29, 2023, and Narrabri Shire Council wants to hear from the community regarding the document's proposed flood mitigation measures.
Boggabri residents and landowners are also encouraged to learn more about proposed flood mitigation measures by attending an upcoming information session on November 15.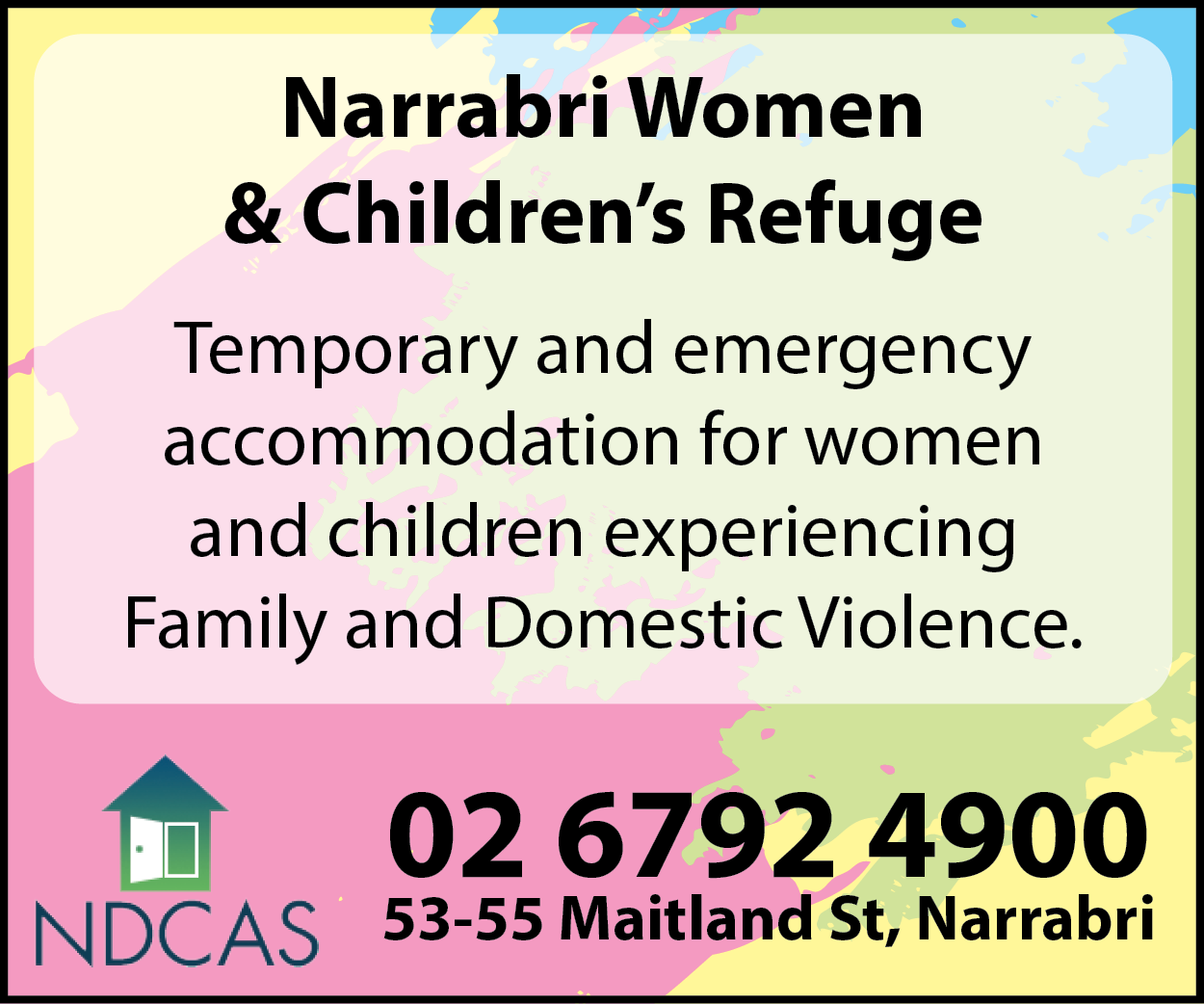 Community members have the option to attend either a morning or evening session on at the HACC – 130 Merton Street, Boggabri.
Light refreshments will be provided, and people are asked to register their attendance online or by contacting council.
Narrabri Shire mayor Darrell Tiemens encouraged Boggabri community members to attend an information session.
"These information sessions are a great chance to learn more about the recommendations in the document to manage flood risks in Boggabri," Cr Tiemens said.
"A representative from WRM Water & Environment, the consultant that undertook the study and plan for council, will also be at these sessions.
"If however, you are unable to attend an information session, please take the time to have a look at the flood study and plan, and provide your thoughts.
"We need to hear from Boggabri residents and landowners on what you think of the proposed flood mitigation measures put forward to reduce flood damage and risk.
"Your view is essential in making sure the proposed measures truly reflect the needs and concerns of the Boggabri community."
The draft Boggabri Flood Risk Management Study and Plan can be viewed online via https://tinyurl.com/fjbbwj9u at the Boggabri library, or council chambers.
Your feedback can be shared by completing a short online questionnaire (available via the link above), a paper copy from the Boggabri library, via email to counc[email protected] or post to PO Box 261, Narrabri NSW 2390.
Council commissioned WRM Water & Environment to undertake the Boggabri Floodplain Risk Management Study and Plan earlier this year.
Recommended mitigation measures from the study are (highest priority to lowest priority):
• Develop, implement and display an ongoing flood education plan.
• Investigate opportunity for voluntary purchase in identified high-risk areas.
• Talk with BOM about establishing moderate and major flood levels for Boggabri as part of the Namoi and Peel River Valley flood warning system. Establish flood forecasting and warning services for Coxs Creek.
• Access to building floor level information (where available) and flood level information when requested.
• Incorporate flood risk map into Development Control Plans (DCP). Consider proposed flood risk measures in DCP updates.
• Review and update the Local Flood Plan to incorporate flood risks to properties, road inundation and flood warning. Communicate Local Flood Plan to the community.
• Investigate additional signage on commonly flooded road sections.
• Consider potential locations and funding sources for a helipad in Boggabri (to assist with resupply in natural disasters).
• Consider rezoning parts of vacant lots zoned RE1 or RE2 partly covered by proposed floodways.
• Voluntary house raising scheme: Benefit-cost ratio not sufficient to access funding. Do not progress.
To order photos from this page click here