Members of the Boggabri United Hospital Auxiliary are ecstatic with the response to their morning tea and fashion parade held on Melbourne Cup Day to raise funds for the Boggabri Hospital.
Adele O'Connell said: "What a great day, thank you so much to everyone who contributed to such a successful event."
Boggabri community members were joined by visitors from Gunnedah and Narrabri to witness a vast array of top-quality clothing from the Boggabri Op-shop.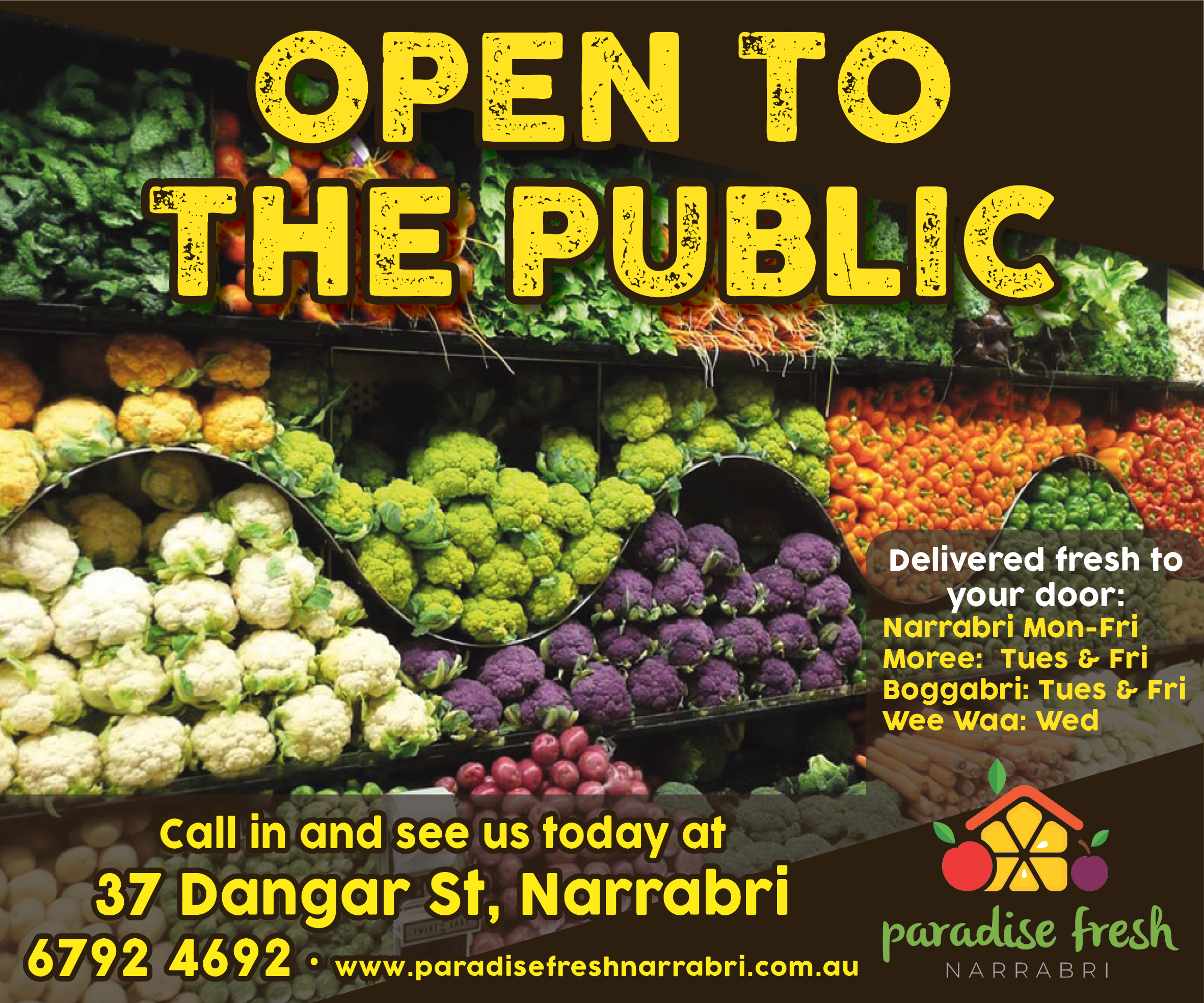 There were ten amazing models wearing clothing from a size 8 to 26.
Eight women and two men who had never modelled before captured the audience with their catwalk skills and their friendly banter.
It was a long walk as they came out of the op-shop, along the side of the building, into the hall, around the hall, out the hall door, down onto the lawn and out into the backyard to the large crowd sitting under the trees.
One model said: "Do we get a map? what happens if we get lost?"
All the models said they were nervous but probably the most nervous was Ash Gough.
A little bird let the secret out of the bag that Ash was celebrating his birthday and the audience in the hall burst into a loud rendition of happy birthday the first time he walked in the door.
Not to be out done the group outside also sang happy birthday.
No time for being nervous now Ash!
Most articles of clothing were only five dollars and given most of the models wore their own shoes the audience decided on a bidding war to see if they could buy their shoes.
President Adele O'Connell tried to buy Ronda Atkinsons shoes for a dollar.
This produced much laughter as each time Ronda entered the hall the bidding went up by a couple of dollars.
Adele didn't get the shoes but had a great time trying.
All jokes aside there were 75 attendees who enjoyed morning tea, the parade and then went shopping in the op-shop.
All clothes worn by the models were sold and many more.
The Op-shop very generously donated $300.00 of the sales made on the day to the hospital auxiliary.
The competition for the 'Best hat' went to Noreen Boehm, 'Best fascinator' to Gwen Hardy and the 'Funniest headwear' went to Redette Stoltenberg with her homemade hat featuring fly netting, jewellery, and flashing pink flamingos.
Many people supported Lenise Walker when she said, "It was a wonderful morning, well done ladies, eager for next year, such great models and fantastic affordable clothing, great work to all concerned."
To order photos from this page click here