Peter Hammond has signed off from his last Tuesday morning show at 2MaxFM, signalling a farewell to a beloved radio personality of almost 15 years.
The classical music lover started his career in radio very soon after retirement, and it was right when deciding what to do next that Mr Hammond received a 2MaxFM flier in the letterbox calling for volunteer radio hosts.
At the time Mr Hammond never dreamed that a signup flier and future invitation to morning tea would turn into a decade and a half of dedication to the airwaves.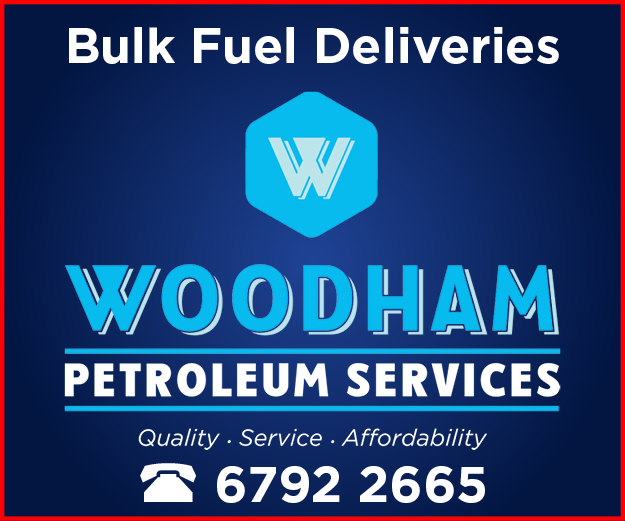 Upon meeting the current president of 2MaxFM, Anthony Welchman, along with Kay Gray and Tony Parker, he was asked again, what he was going to do next.
At this point Mr Parker "dragged" the reluctant Mr Hammond off to the studio to lend his voice to a promotional recording.
"Tony came out and told everyone to listen to it – and everyone said, "Gee that's good, you've got a good voice for radio," and that's about how it started," said Mr Hammond.
Then, it was off to training with Jeff Cloake on Sunday mornings and Anthony on Wednesday nights.
When he got the green light that he was ready for the 'on-air' red light, he was ready to fly solo.
Mr Hammond joined his first co-host, Kay McDouall, for the Monday afternoon 4-6 pm show.
Two weeks in, another spot became available for a Thursday night classical program from 8-10 pm, which due to his keen interest in the genre, suited Mr Hammond just fine.
"So, in a very short space of time I was doing Monday night drive time, then Thursday night classics," said Mr Hammond.
Then came a call from someone requesting a showtime musical program.
"Productions like 'Oklahoma' and 'The Music Man' – and I thought, that's something to think about."
"I took it to the radio station committee, and they said, well if you're happy to do it then go for it.
"It was called "Showtime," and the signature tune for it was "Strike up the Band" which is a Gershwin piece of music."
For a period, Mr Hammond was flying through, then came the conundrum that every DJ faces; the struggle to find music.
A CD came into the station called '600 Years in the Moment', performed by one of the best neo-classical pianists that Australia had ever produced – in Mr Hammond's opinion – Fiona Joy Hawkins.
"I looked her up on the internet and her phone number was there – so no hide, no Christmas cake – I called her.
"She answered and said, 'Well I'm with the new-age music group,' – and sent an email to a promotions company in Canada, who started sending me music."
Thus began a wonderful journey in talent unearthing, music reporting, connection, and considerable collaboration.
"In time other promoters got in touch with me – and I would report on the albums for the month," said Mr Hammond.
"In the beginning, there was not a lot of music there but in time that really changed.
"Artists started getting in touch with me to play their music, and I was like the girl who never said no."
Once, Sherry Finzer, a flautist from Phoenix, Arizona even made the trip to Narrabri to meet Mr Hammond, accompanied by Fiona Joy.
"This for me was a big boast – two fantastic ladies and just normal down to earth people," said Mr Hammond.
As if three shows a week weren't enough, soon another breakfast show came on offer, as well as a spot to fill for Monday breakfast.
"So, I had Monday and Tuesday breakfast with Faye Kirk, Monday afternoon drivetime, Thursday night classics, and Thursday night new age," said Mr Hammond.
"People used to ask me how I'd do it, and I'd say – no problem.
"It might seem strange to you but often I look up at the clock and it's 11:30 pm."
"I suppose it went quickly because I enjoyed what I was doing and playing what I liked, selfish of me, but that's it."
Over his career, many notable Australian artists left an impression on Mr Hammond, including Tamworth vocalist Sally-Anne Whitten, David Campbell – Jimmy Barnes' son, and opera singer David DeVito –the highest octave singer in the world.
"As far as my radio personality goes, I laid away from the bulldust and just spoke what I believed factually, I was there more to entertain people and for them to enjoy what I was doing and the music that I was playing, said Mr Hammond.
"In my mind, I was there to entertain the listener and give them something to enjoy, the greatest thing about radio is that it's non-intrusive."
When it came to the art of the interview, Mr Hammond became quite adept at overcoming awkward silences and connecting with his interviewee.
One instance standing out to him after an interview with a lieutenant general on the anniversary of a big battle in Vietnam.
"Having been in the army, it took my breath away because these blokes can be quite difficult to talk to," said Mr Hammond.
"We got into the live interview, and we got talking and it wasn't bouncing too well.
"Suddenly we got onto surf club – he said he was a member of the Newport Surf Club on the northern beaches of Sydney- and I said I was a member of Avalon.
"I did my bronze medallion at Newport, I said – and click – that was a magic thing – it put the whole interview into perspective.
"After that, we just rolled with it, as I also had my time in the army, and it just went bang bang bang.
"I've had a few interviews like that and when you get the magic spot – it just opens right up."
Over 14 years Mr Hammond describes his time on radio as a wonderful journey, meeting some incredible people, and making incredible contacts over the world, all through music.
He also has a few wisdoms to impart to future radio enthusiasts, like: – if no one rings you it's one of two things – they either don't like what you're doing, or they like what they're doing.
Don't say – 'this is my favourite piece of music or my favourite song', – present it as 'a wonderful recording from a wonderful vocalist'.
And if you get a request for six Slim Dusty songs on a request show, don't put on six Slim Dusty songs in a row.
"All sorts of things happen, and you learn a lot from them, and you learn to roll with the punches," said Mr Hammond.
"I certainly have some grand memories from it, and it was a fabulous journey."
Now Mr Hammond is turning his focus to his growing collection of fascinating antique clocks, which are waiting patiently for his attention – but that's another story.
"The other thing I'll say – if you go into radio work and you don't like it- you won't last, you've got to get a buzz out of what you're doing.
"You've got to look forward to doing it, preparing your program, and presenting it.
"That's what it's all about."
To order photos from this page click here