Narrabri Rugby Club's women's tens team travelled to Orange on Saturday where they played in the final Toothy Tens tournament at Endeavour Oval, the home of the Orange Emus.
Named after the late Nick Tooth who tragically passed away at 25 years of age after sustaining a head injury in 2015 in a game against Narrabri Blue Boars, the tournament has been held to raise awareness of head and spinal injuries and raises vital funds for the Nicholas Tooth Foundation.
The original organisers of what has been a popular tournament, which were the close friends and family of Mr Tooth, have begun to move on from rugby into professional and family lives, so the difficult decision to end the tournament was made.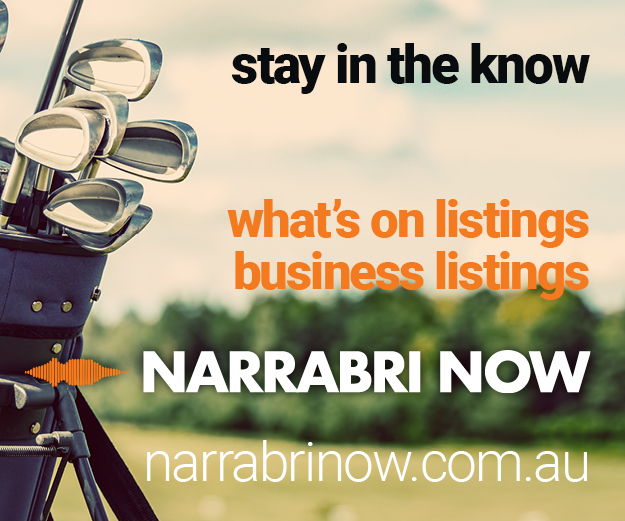 But not before one last hurrah on Saturday on a scorching day in front of thousands of cheering spectators who were entertained by the rugby on show from 9am until after 6pm across two fields.
Narrabri Rugby Club president Mick Coffey, who also coaches the Blue Boars' women's tens team, said that the event was a great way to end the season despite the 2023 Central North Rugby Union women's minor and major premiers being eliminated in the semi-final by eventual winners, Eastern Suburbs, who happened to contain former Blue Boars, and now NSW Waratahs stars Martha Harvey and Brooke McKinnon.
"We went to Orange with a focus on enjoying ourselves, not playing with any expectations or pressures to win the comp or anything like that. We didn't win, but crikey, we had some fun," Coffey told The Courier.
"The day wasn't without incident though, with our captain and key player Toni Gale suffering a knee injury, which saw play stopped and her carried from the field during the opening minutes of the very first game, and both Kylie Carrigan and Belle McClelland received nasty crushing blows to a leg each.
"Kylie and Belle copped some of the best bruises you'll see, particularly Belle – hers was massive.
"Kylie's stopped her from running, so she missed the last part of the day. Belle is a front rower, so she just played on, tough stuff from her. She played really well with some great carries throughout the day.
"Toni is a bit more serious, hopefully its nothing too bad as she was moving better by the end of the day, but an MRI will let us know the diagnosis. She'd made a line break, and it was one of those ugly looking tackles from behind – no malice or foul play, just bad luck."
Heat and injuries took a toll on the squad, which began the day with 12 players as a result of several late withdrawals due to work commitments.
Fortunately for the Narrabri team, player-sharing was allowed during the regular pool games, which saw the Blue Boars ladies helped out by other players.
"We had a few Quirindi players offer to play for us in between their games, which is pretty cool as it's exactly the spirit in which that tournament is played, and the fact Quirindi is Nick Tooth's club also made it a bit more special," Coffey said.
"We also had Martha Harvey play a few minutes in one game which she snuck over for a try, so a bit of fun for the girls to play with her again."
While the majority of the team were members of the victorious playing group that won the Central North grand final back in September, there were some familiar faces who joined the team to play on Saturday as well.
Former Blue Boar Lilly Cruckshank who now lives in Newcastle, travelled to play, and Kylie Carrigan and Alex Reed who have also previously played both joined the fray.
"It was great to have Lilly have a run with the team again, and Kylie and Alex both went well too," Coffey said.
"They certainly add to the team so hopefully they will commit for next season and get right into it now."
The Blue Boars won two out of their three pool games, with wins against Marcus Oldham College and Western Plains, and a loss to Quirindi.
Each of the three opponents played very different styles of football, and in the heat, the Blue Boars women had to adapt each time.
"As always, our girls had to adjust and find a way to play to our strengths while trying to negate theirs, which we did really considering we had players out of position," Coffey said.
"Carly Baxter spent some time in the centres, Louisa Andersen played on the wing, and Nat McInnes played fullback, but all three played really well.
"Louie played the best I've seen from her, Carly went better there than both she and I expected at centre, and Nat just always aims up and delivers wherever she plays."
"The rest of the team were settled in their roles which was good. I think Bella Cruickshank was impressive once Toni left the field in her game management. She's really impressed me with how far she has come this year. She carved up on Saturday."
Late afternoon saw the Blue Boars play the Eastern Suburbs women in the semi-final, which saw the luxury of borrowing players removed, so the Blue Boars took the field with no fit players to call on for substitutions.
The scoreboard kept ticking over in the favour of the opposition, but the Blue Boars never threw in the towel.
"Peta Cox had some big efforts throughout the game, really taking it to the opposition a few times," Coffey said of his 2023 season co-coach and co-captain.
"Alex Reed pulled off a big hit, and also grabbed a valuable turnover.
"Shona McFarland kept them honest around the edge of the ruck, and team favourite Zoe Tomlinson showed real game smarts a few times, including a couple of kicks that had Toni Gale cheering from the sideline."
It might have been the final hit out for the Blue Boars squad for 2023, but it was the first hit out for one new member of the squad.
That was Mitch Creighton, who was recently appointed as the assistant coach of the Blue Boars' tens team to help Coffey defend the 2023 CNRU premiership.
He went along to Orange for his first official effort in that capacity, and according to Coffey, he was very well received and will really add to the team in 2024.
"Creighto was great," Coffey said.
"He knows the girls already, so there was plenty of familiarity there.
"They gave him a big grand entrance clap and cheer on Saturday when he arrived so he was into it from the get-go.
"He's no longer playing, so having him help me will be good. Lots of enthusiasm and plenty of banter, so he'll be a good foil for when I get a bit too serious," Coffey chuckled.
The team played in a one-off pink jersey, and had socks, shorts and polo shirts as part of the weekend uniform, all of which were donated by club sponsors.
"GFS Engineering, Specialised Quarries and Concrete, WTC Group Australia, Myella Ag and AGT Foods were extremely generous – the girls were very spoilt them and we thank them immensely for their support," Coffey said.
"We had lots of comments about how sharp the kit looked, so everyone knew who the Blue Boars were."
Saturday signalled the end of rugby in 2023 for the women's tens squad, with no date yet for pre-season set.
Coffey said the team will enjoy the next few months refreshing before they regroup to prepare for their premiership defence.
To order photos from this page click here