As Prospero announces, as a finale in Shakespeare's play The Tempest, 'our revels now are ended', so ended is the long history of Narrabri's poetry appreciation group, The Nandewar Poetry Competition.
On Saturday the Nandewar Poetry Competition staged its last poetry lovers' get together, poetry readings and competition.
The event at the Old Gaol Heritage Centre brought the Nandewar Poetry Competition to a close after 21 years.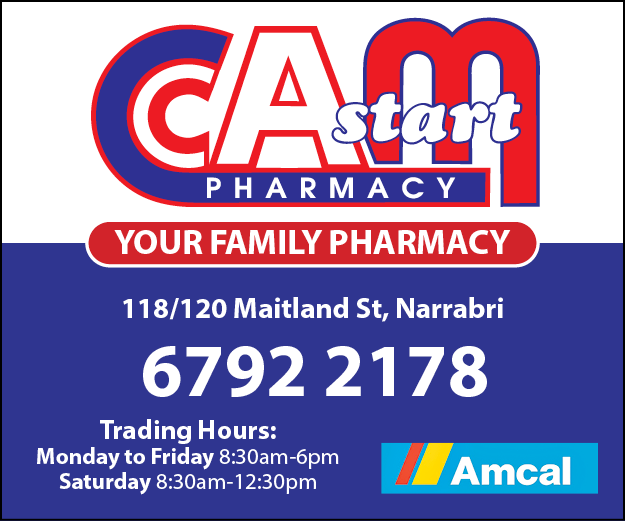 "This was the finale event," said one of the major supporters, and himself an award winning poet, Max Pringle OAM.
The two decades long competition, launched and run by Narrabri Historical Society, has been the vehicle for some of Australia's best poets, 'bush', humourous performance, sentimental, narrative and otherwise, to bring their work forward.
"But everything has a life," observed Mr Pringle, "and the competition's time has come.
"Besides", he adds as a regular presenter, "my voice is giving out a bit."
The annual Nandewar Poetry Competition regularly drew entries from local, regional and interstate poets.
Many were already very accomplished and their work was read and heard alongside aspiring local enthusiasts.
"We started the Nandewar Poetry Competition on Australia Day at The Crossing Theatre," Mr Pringle recalled.
"Then it was taken over by the council as part of its Australia Day program so we came back and staged it on another day of the year because there were so many other events being held on Australia Day.
"There has been lots of good poetry over the past 21 years," he said.
"We have had a professional judge for 10 years, but local judges have included Gillian Kahl, Bette Panton, Judy Rolls and Chris Owen."
The Nandewar competition wrap-up poetry readings on Saturday were delivered by locals, supporters of long standing, Helen Cain, Pat Cameron, Max Pringle, Irene Baldwin, Kath Davis and Jenny Seccombe.
"We did miss one of our most accomplished contributors on the last day, award winning poet Jacqui Warnock who now lives near Sydney," added Mr Pringle.
The final name on the Nandewar Poetry Competition plaque for 2023 is that of multi-award winning Charters Towers poet Brenda Joy Pritchard, a four time winner of the Nandewar annual first prize.
Vale Nandewar Poetry competition
by Max Pringle OAM
The final curtain has fallen
On our local poetry
The Nandewar Comp is finished
Now consigned to history.
For twenty one years we ran it
To give Bush Poets a chance
To show their skills in rhyme and verse
In comedy or romance.
Many the poets who entered
So it's now I should confess
It's thanks to their skills and efforts
That our efforts have met success.
So many have since become our friends
While so many others have passed
To all of them we owe a debt
They'll be with us till the last.
There were poems about disasters
And others of love and war
And all of them specially written
None of them published before.
Some of the poems made us
cheerful
While some others made us sad
While others still made us remember
What a great life we all had.
Each year we've presented the poems
Each year we've read out a few
While some had been entered before
But most entries were brand new.
For twenty one years it lasted
Each year a winner they chose
With some saddling up more than once
And we've had a few of those.
In a way it's sad it's ended
That it's use – by date has come
It hasn't been easy to run it
But it's been a lot of fun.
Everything has its time in life
And a wise man is the one
Who knows the time to pull the pin
When the race is finally run.
To order photos from this page click here