GFS Engineering sit at the top of the Narrabri District Women's Cricket Association 2023/24 season ladder as the only undefeated side following their second win in as many matches on Saturday night.
They challenged fellow round one winners Wilga Hotel at Hogan Oval in a game that guaranteed the victorious team would finish the round in first place on 14 points.
In a match that was two balls short of going the distance, it was the GFS Engineering ladies who got the job done after chasing down 137 to win by five wickets.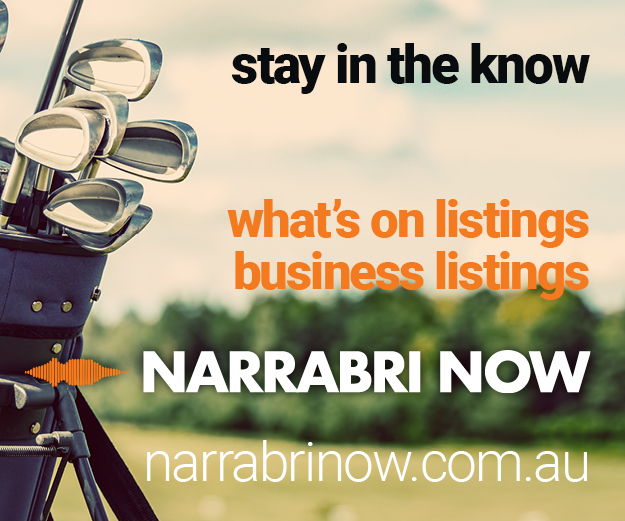 Wilga Hotel batted first after their captain Jacki Ward won the toss, and the side made 9-136 in their 20 overs before GFS Engineering chased down the required total in 19.4 overs, having lost five wickets.
The other round two match was also won by the chasing side as defending champions Wahgunyah Dreamtime Mirri prevailed by four wickets at Collins Park over Nandewar Motel to earn their first victory of the season.
Nandewar Motel batted first and made 7-118 in their 20 overs before the Wahgunyah ladies chased down the required total in 17.3 overs, having lost six wickets.
Those two results saw the 2022/23 season grand finalists Wahgunyah and Wilga Hotel finish round two locked on eight points, a win behind GFS Engineering (14 points) and a win ahead of Nandewar Motel (two points).
The third round of the nine-round season will be played this Saturday.
At Hogan Oval on Saturday, GFS Engineering got off to a perfect start as opening bowlers Milly Adams and Grace Farrer both produced a wicket-maiden each to make the score 2-1 after two overs, with the Wilga Hotel run coming from a bye.
Adams bowled opener Wilga Hotel Emily Flood (1) during the first over and then Farrer knocked over Taryn Kirk (0), who was stumped by Kristie Toomey, in the second.
The score then became 3-4 at the end of the second over after Adams and Farrer combined for the third wicket as Adams bowled the ball and Farrer held onto the catch to dismiss the Wilga Hotel team's other opener Kate Johnstone (0).
That left Kate Rickard and Diana Burtenshaw at the crease together and they combined for a magnificent 73-run partnership to get their side's innings back on track.
It came to an end during the 13th over when Amy Trindall bowled Rickard (34), and Trindall then ran out Burtenshaw for a round-high score of 44 runs during the 17th over.
The game exploded in the 19th over when the in-form Farrer bowled her fourth and last over of the night and produced four wickets. She also bowled a wide that went all the way to the boundary for five, and Monique Houguet hit a four as well, which saw the over go for 4-9.
Farrer dismissed Sally Clarke (6) caught and bowled during that over and also bowled Ward, Jo Hamilton and Jamilah Kidd for ducks as she finished with 5-27 from four overs, which was the best spell of the season across all teams.
Houguet (8*) went on to finish the innings unbeaten and she scored a boundary from the final delivery as Wilga Hotel ended up on 9-136.
Adams finished with 2-11 from four overs after dismissing both openers, and Trindall finished with 1-19 from three overs and the runout.
GFS Engineering lost two early wickets as Adams (2) and Toomey (3) were bowled by Clarke during the third over as the score became 2-11.
However, Trindall (31) and Bec Armstrong (32) then combined for a brilliant 62-run partnership that got the chasing side back on the front foot. It was broken when Ward bowled Trindall during the 14th over, and then Armstrong was bowled by Rickard in the 19th over for the team's top score of the game.
That left Farrer at the crease with the GFS Engineering side's skipper Alecia Tubner with their team needing 13 runs from the final over of the game to win.
They managed to get the job done as Farrer smashed a six and a four, which combined with a few wides, got them home with three deliveries to spare.
The teams were going to play out the full over until Farrer (29) was bowled by Clarke and the teams decided to call the game with two balls to spare, with GFS Engineering winning by five wickets.
The match at Collins Park saw Nandewar Motel bat first.
Their opener Michaela Plata played the anchor role of the innings quite perfectly as she produced a game-high score of 40 runs.
Her opening partner Clare Mead (3) was bowled by Lidia McCauley early, but Fiona Redfern (21) and captain Michelle O'Connor (30) then made valuable contributions from number three and four to help their side cruise past triple digits.
Plata was eventually bowled by McCauley, Redfern was bowled by Molly Welsh, and O'Connor was caught by McCauley from the bowling of Wahgunyah skipper Angie Knox, and then Karen Baker struck with two late wickets and Velvet Craigie took one as Nandewar Motel finish on 7-118.
Just as Plata did for the Nandewar Motel team, Wahgunyah opener Kimberley Laurie was the anchor for the chasing side's innings as she scored a team-high 30 runs.
McCauley (1) opened with her and was run out early, and Welsh (0) was caught from the bowling of Michelle Wheeler soon after.
Wheeler also claimed the big wicket of Laurie (30), and Clare Mead took three scalps as she dismissed Carol Grant (3), Knox (1) and Danielle Pokarier-Baker (1).
However, Velvet Craigie (21*) and Paula Trindall (23*) combined for a brilliant match-winning partnership as they remained unbeaten when the Wahgunyah Dreamtime Mirri ladies reached the required total during the 18th over to win by four wickets.
Mead was sensational with the ball for Nandewar Motel as she produced a game-best 3-12 from four overs, and fellow opening bowling partner Wheeler (2-34 from four overs) was also quite impressive.
This Saturday's round three games will see the four teams play against the one opponent they have not yet met so far in the 2023/24 campaign, as Nandewar Motel go in search of their first victory when they take on Wilga Hotel, and Wahgunyah looks to end GFS Engineering's undefeated run.
To order photos from this page click here