Narrabri RSL Cricket Club made light work of a 10-man Western Razorbacks outfit at Leitch Oval in round six of Narrabri District Cricket Association's 2023/24 first grade one day campaign on Saturday afternoon as they scored a dominant seven-wicket victory to extend their stay on top of the ladder.
Cooper Brayshaw captained the defending champions in the absence of Jarrett Tough and Nathan Trindall, and he sent the Razorbacks in after winning the toss.
RSL knocked them over for 48 runs in 16.1 overs and then reached the required total just three wickets down in 10.3 overs as they dominated a game that lasted just two hours.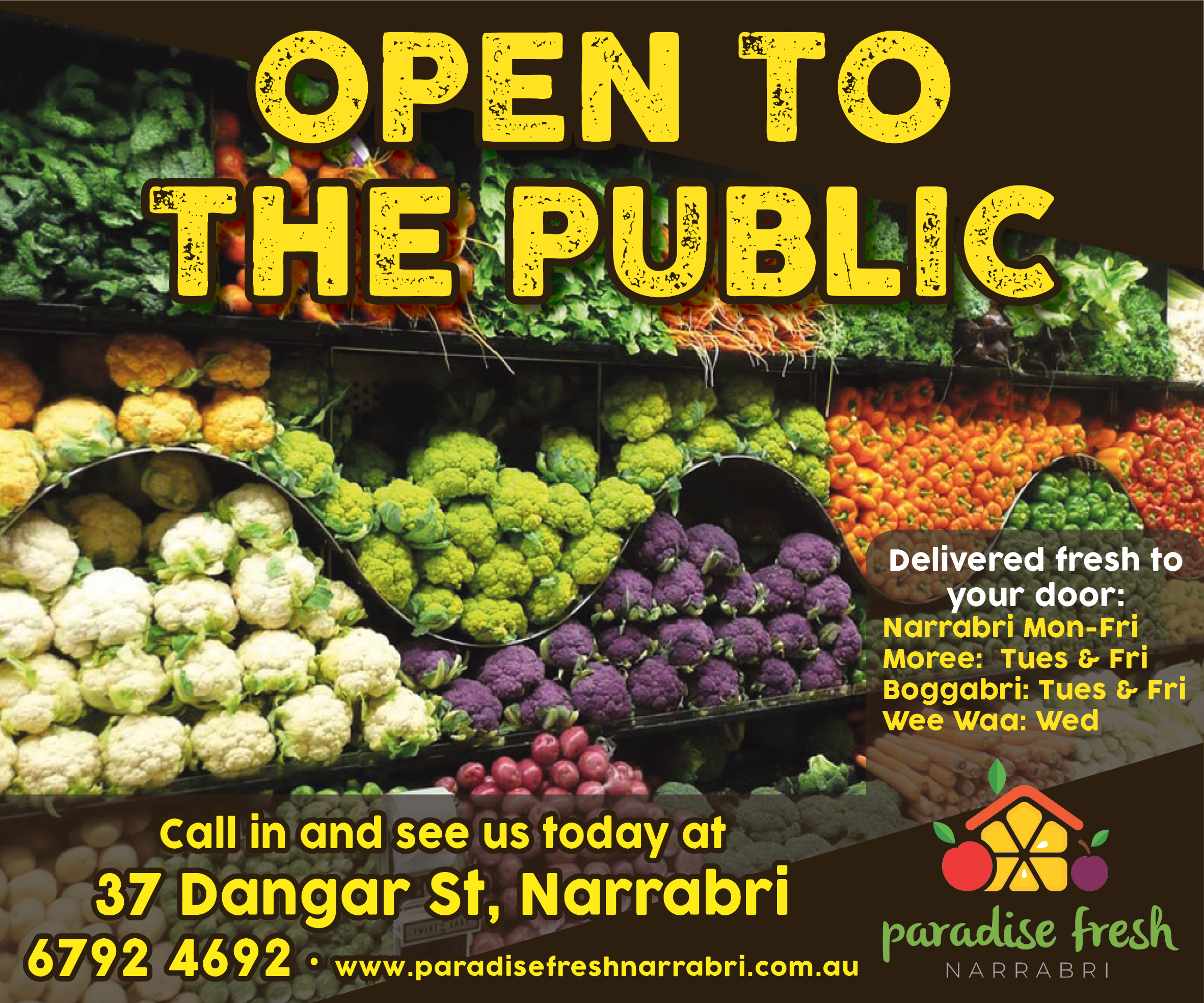 It was the ideal way for RSL to bounce back following their first loss of the season at the hands of Tatts a week earlier in round five. Saturday's result saw them move to 36 points as they remained a win clear of fellow round six winners Tatts, who downed Tourist Hotel by 34 runs at Collins Park on Saturday.
That result saw Tatts move to 30 points following four wins and two losses, Tourist finish the day in third on 24 points following three wins and three losses, and the Razorbacks remain three wins outside the finals picture as they moved to six points following six losses from as many matches this season.
Matt Bradshaw was the Wee Waa-based side's only batsman to reach double digits in the sixth-round match. He entered at number three in the third over after Brayshaw had bowled Angus Galagher (1), and he led the way with 28 runs before he was trapped in front by Jake Brayshaw during the 14th over.
That made the score 5-42 after Ben Sevil (5), Aiden Dougherty (0) and Clay Hoffman (3) had all departed during Bradshaw's stint in the middle.
The Razorbacks' last five batsmen combined for just one run off the bat as Smith, DJ Allen and Aaron Brims all departed for ducks, Ben Hjort was dismissed for one and Will Brennan remained unbeaten without getting off the mark.
RSL's best with the ball during that innings was Mick Dowdell, who took a remarkable 3-6 from three overs in his first match in the top grade this season. Jake Brayshaw (2-14 from 2.1 overs) claimed two scalps in his first game of the campaign after overcoming an ankle injury that saw him sidelined for the first five games, and Will Ford (1-6 from five overs) and Cooper Brayshaw (1-21 from six overs) took a wicket each. There were also two runouts that were claimed by Jake Brayshaw and Max Hunter.
Ford and Jordan Doolan opened the batting together for RSL in the second innings and they were both dismissed cheaply by Razorbacks skipper Dylan Smith. Doolan (10) went first when he was caught at first slip by Sevil during the third over, and Ford (11) was bowled in the seventh. That made the score 3-30 after Hunter had been caught at first slip by Sevil during the Bradshaw-bowled sixth over.
Those wickets left Shane Murphy and Zaac Brayshaw at the crease for RSL, and they combined for a 19-run partnership to get their side home. Murphy smashed four boundaries on his way to a team-best score of 19*, while Brayshaw batted patiently and scored two singles to finish unbeaten on two runs.
Smith finished as his side's best with the ball after claiming 2-22 from five overs, while Bradshaw took 1-14 from four overs.
After a game that was quite difficult to allocate the NDCA best and fairest points given how quickly the contest ended, Dowdell was awarded three, Bradshaw earned two and Jake Brayshaw picked up one.
There are just two more rounds of first grade red ball cricket to play this year before the one day competition breaks for the short format campaign, with T20s to be played both before and after the Christmas and New Year break. The one day season will then return next year in February for the final four rounds of the season and finals.
This Saturday's round seven games will see RSL challenge Tourist Hotel at Collins Park while the Razorbacks go in search of their first win when they go head-to-head with Tatts at Leitch Oval.
To order photos from this page click here