Narrabri Shire Council hosted a 'COVID compliant' webinar for interested Shire residents on 'Becoming a Councillor' in the lead up to the local government elections.
"The webinar provided interested community members the opportunity to gain an insight into the roles and responsibilities of becoming a councillor, how local government works, the process involved in standing for election andwhere to access more information" a council spokesperson said.
"Attendees were welcomed by general manager, Stewart Todd who emphasised the important role councillors play in the community.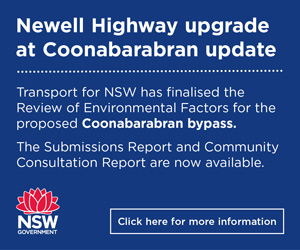 "The webinar was an excellent opportunity for prospective candidates to gain a clear insight into the expectations, conduct and responsibilities a councillor has in representing their community.
"The session provided attendees information on the election process and where to obtain information on the legislative requirements of becoming a candidate.
"Being a councillor does require a significant amount of time to attend council meetings, councillor briefings, committee meetings, community events and forums, however, it is a rewarding and extremely important role within the community," said Mr Todd.
"The webinar was well received, with participants provided the opportunity to have any questions they had about the election process or being a councillor answered at the conclusion of the presentation.
"Council held a similar information session prior to the 2016 elections. Although this year, to ensure COVID compliance council has delivered this session online.
"A link to the presentation will be uploaded and accessible on council's website where additional information regarding becoming a councillor is available on the 'Voting and Elections' page.
See more like this:
To order photos from this page click here