On Saturday, April 24, 2021, William (Bill) Harold Heath OAM, husband of Beryl and father of Neurelle, Martin and Robert, passed away at the age of 96.
Bill will be remembered with affection by many in the Narrabri community as a former mayor, for his spirit of adventure, his magnificent singing voice, admirable work ethic, his generosity of time devoted to many different organisations and committees, and his friendship and support to many.
Bill was born in Charlestown, Lake Macquarie, on July 22, 1924, to parents William Benjamin and Hannah Mary Heath.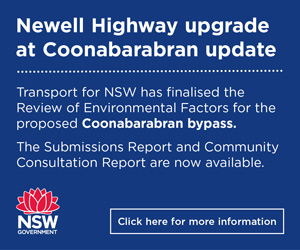 Bill grew up with his sisters Nancy and Gwen, and brother Jack. They lived together in the family home with Bill's grandparents.
The family has fond memories of the stories of Bill at a very early age helping his grandfather, the proud owner of a Durant Rugby car.
Bill would help his grandfather, adamant that he was an apprentice, by throwing all the tools over the fence.
Shoes were a luxury saved for church and Sunday school.
The children would walk barefoot to school, a somewhat laborious four-mile journey there and back.
The teachers at school were not impressed that Bill was left-handed.
Their method of dealing with this was to tie Bill's left hand behind his back.
This was an ineffectual solution and Bill remained left-handed.
Bill's first job was at Peter's Ice Cream factory, working double shifts washing out ice cream containers for one shilling an hour.
After a short stint at Newbold's brickworks, he moved on to work at the Burwood Colliery, where his grandfather had been a manager.
His work looking after the pit ponies progressed to a move to maintenance, making horseshoes and drills, and was complemented by a graduation from Newcastle Technical College in Welding and Oxy Welding.
In 1942, Bill applied to enlist with the 5th Battalion of the Australian Army, only to be told that his work with the colliery was an essential service and he could not be released from Burwood.
He was later accepted into the Volunteer Defence Force.
Bill would recall with amusement the day Newcastle was attacked by midget submarines, and members of the regiment were each given a rifle and a mere two bullets with which to defend the Newcastle Abattoir.
Many of those who knew Bill would be delighted to hear his beautiful singing voice.
Bill was taught in Newcastle by a leading vocal teacher of the time and belonged to a singing group which entertained the Air Force and Army at local camps and barracks.
In 1945, after developing severe bronchial asthma, Bill made the move to Narrabri to work at the Telegraph Hotel, which was operated by Bill's aunt and uncle, Allan and Mary Griffith.
This was intended to be only a few months' visit, but Bill ended up staying on and became manager of the pub.
He was only 21-years-old when he arrived, weighed less than 40kg, and suspected he had been sent to Narrabri to die.
However, the move proved to be a life-changing decision as the hot, dry climate and the continuation of his passion for singing allowed a full recovery.
It was a life-changing decision in more ways than one.
Bill was singing with a band at a local country dance when he met his future bride-to-be, Beryl Ryan.
Beryl's initial reaction to Bill was that she thought he was rather a show-off, but it did not take Bill very long to convince her otherwise, and they were married at St Cyprian's Church, Narrabri on March 6, 1949.
The couple had three children, Neurelle, born in 1951, Martin, born in 1954 and Robert, born in 1960.
Bill's initial job as manager of the Telegraph Hotel ended up being the start of a business career which expanded into several successful ventures.
After running a taxi service for four years, Bill decided to start up a fruit and vegetable business.
He began the enterprise by selling door-to-door, pushing a wheelbarrow full of fresh produce around Narrabri for locals to purchase.
The first two-tonne truck acquired by Bill for his business was a momentous event, and the truck was ceremoniously christened 'The Red Onion'.
The children have many fond memories of helping their father, removing squashed produce, and prepacking potatoes, onions and tomatoes at The Brick Hill on the Old Gunnedah Road.
Neurelle, once she had attained a driver's licence, loved every minute of driving The Red Onion, delivering wares to shops around Narrabri.
It would not be unusual to have her little brother riding around in the back of the truck with the produce.
Bill's hard-working dedication over the years developed the business into a wholesale commodity, running trucks and semi-trailers for the next 25 years.
Fruit and vegetables were purchased from Sydney, Brisbane and Newcastle markets as well as from local growers, providing work for many in the Narrabri community.
The next business venture for the family took place when the purchase of the Ampol fuel depot and service station created a diversion from the food industry to the fuel industry.
Bill distributed fuel to farmers and cotton growers until eventually selling the business to Boland Petroleum.
The building and development of many rental facilities by Bill and Beryl, in the main street of Narrabri, the Centreway Arcade, subdivisions and building of flats and houses around the township were part of an era of expansion and growth in Narrabri.
Renowned for his love of motorbikes and cars, Bill enjoyed buying, selling and repairing vehicles locally and sometimes as far afield as Sydney.
One day in Sydney, Bill and Beryl were taking a taxi over to be auctioned at Jack Davies Auctions.
The vehicle stalled on a tramline, and the picture that ensued was a policeman assisting Bill while Beryl was holding up the traffic in George Street.
From 1968 to 1971, Bill Heath was the Mayor of Narrabri Municipality.
During his term as mayor, Bill was instrumental in the development of town bores to supply clean water to town residents, and the construction of the low-level bridge from Selina Street to Tibbereena Street.
He negotiated with the NSW State Government Flood Relief body to support local sporting clubs which had been affected by the 1971 floodwaters damaging sportsgrounds.
In the absence of the town clerk who was on holidays when the flood hit Narrabri, Bill took over the situation, broadcasting flood readings and overseeing flood relief operations.
This valuable management of the emergency and its aftermath covered a multitude of issues during a very difficult time.
Bill Heath was appointed Justice of the Peace on July 25, 1984.
Bill kept this nomination current for 37 years, and his position still remained standing in 2021.
Bill's contribution to the betterment of the town, through his role as Mayor to local government, to community and sporting organisations, through charity work and various clubs, the arts and community events, was appreciated and admired by many.
Bill had a passion for Rotary, becoming an active member of the Narrabri Rotary Club for 50 years, holding many different positions including president.
He was awarded a Paul Harris Fellowship by members of the club for service to the community in 1989.
Rotary Friendship Tours to the United Kingdom and other countries were a big part of Bill's involvement and Bill and Beryl hosted many Rotary exchange students in their home.
While on overseas trips, Bill and Beryl would often visit the students in their home countries, and travel became a big part of their lives.
The list of countries and continents visited are extensive, with hot air ballooning and an adrenalin trike tour just a couple of their many memories.
Bill's spirit of adventure never waned and on his 80th birthday he arranged for the family to climb the Sydney Harbour Bridge.
In addition to Rotary, Bill was instrumental in the formation of the Narrabri Probus Club, becoming foundation president in 1988 and was awarded life membership of the club.
He was a member of the Masonic Lodge Namoi for 70 years, president of the Yarrie Lake Aquatic Club from 1965-1973 and chairman of the Yarrie Lake Trust.
Bill taught many people to water ski at Yarrie lake and on holidays at Norah Head.
A keen sportsman, Bill also played golf, cricket and football.
There were numerous organisations in which Bill was involved.
He was president of the Motor Bike and Car Club from 1946 to 1951, and a member of the Narrabri Vintage Car Club for 15 years, a life member and president for 12 years of the Narrabri Golf Club from 1964 to 1968, and again from 1971 to 1977.
Bill was founding president in 1946 of the Narrabri Musical and Dramatic Society which produced many Gilbert and Sullivan Productions, playing to packed crowds with huge success.
Bill's singing prowess was appreciated in many different faculties, participating in Eisteddfods, tutoring students at Narrabri High School, local choirs and his church for most of his life.
The Sylaphonic Singers often entertained at aged care accommodation, to the delight of residents and staff.
The singing group enjoyed many practice sessions at Bill and Beryl's home.
In addition to Bill's magnificent voice, the group was blessed with the talents of Beryl as their conductor.
One of the oldest patients of the Bridge Medical Centre, Bill was delighted to be asked to cut the ribbon at the opening of the medical centre's new building when it officially opened.
In 2017, Bill's family was very proud to attend a momentous occasion at Government House in Sydney, when Bill was awarded an Order of Australia Medal in the Queen's Birthday honours.
The award recognised a long and comprehensive history of service to the Narrabri community.
Bill and Beryl's life has always revolved around their family.
Their home in Narrabri, where they lived for more than 60 years, was a haven for family and friends to gather.
The couple was blessed with seven grandchildren and 21 great-grandchildren.
Beryl has been Bill's long-term support, advisor, business partner and mentor throughout his life.
Together, the couple have built a legacy which will not be forgotten.
Bill was immensely proud and passionate about Narrabri and the district community.
He is lovingly remembered by his family – wife Beryl, his three children Neurelle, Martin and Robert and their families, and his cherished grandchildren and great-grandchildren who survive him.
See more like this:
Bill and Beryl Heath at a ball.

Bill and Beryl Heath performing on stage at a concert.

Bill and Beryl motorbike riding prior to their marriage.

Bill and Beryl Heath on the occasion of their 70th wedding anniversary. Back, siblings Martin Heath, Neurelle McTaggart and Robert Heath, front Bill and Beryl Heath.
To order photos from this page click here