The mayors of three North West councils have joined forces to call on Senators to oppose the federal government's Water Amendment (Restoring our Rivers) Bill 2023 and pushback on water buybacks.
The proposed bill seeks to amend the Water Act 2007 and Murray Darling Basin Plan 2012 with the view of implementing the Basin Plan in full.
It aims to deliver water infrastructure projects by 2026 and recover 450 gigalitres of additional water for the environment by 2027 – one of the federal government's proposed methods of recovery is through voluntary water buybacks.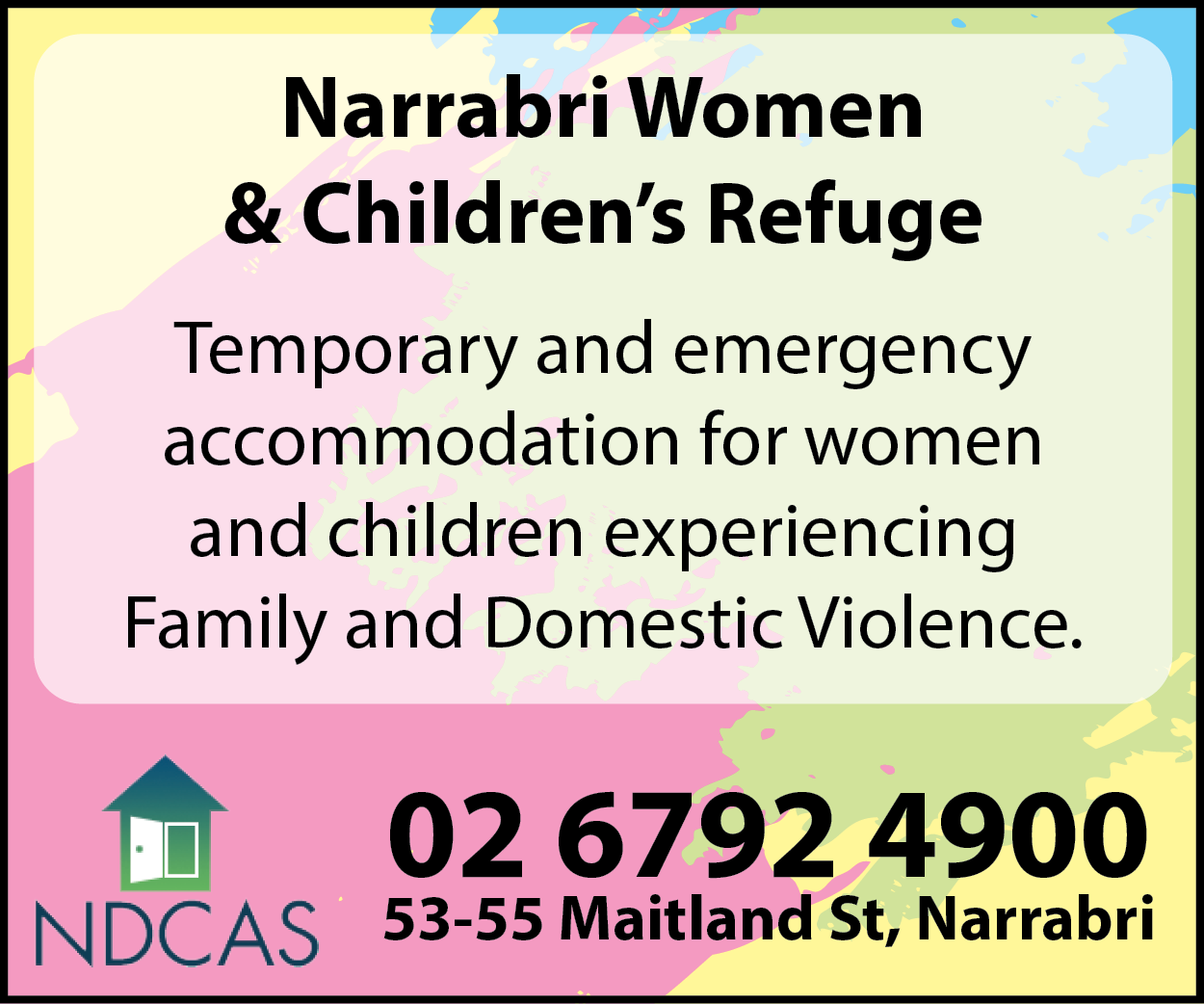 The bill passed the lower house in October and it's now up to Senators to debate and decide its future.
Narrabri Shire mayor Darrell Tiemens, Moree Plains Shire mayor Mark Johnson and Gunnedah Shire mayor Jamie Chaffey represent some of the most productive agricultural areas in Australia.
The trio held a press conference in Wee Waa on Friday, raising a united voice to express grave concerns about the "devastating impacts" the proposed water bill could have on local communities, especially when it comes to water buybacks.
The mayors highlighted the flow-on effects – from the farm to the main street and households.
"When you start taking water out of communities, you're taking away the socio-economic lifeblood," said Cr Tiemens.
"The devastating impact on farming and irrigation by taking away water, affects all our townships, all our communities.
"What you're effectively doing is taking jobs out of these towns – you're pulling out local shops, cafes, banks, post offices – right through to loss of police officers and teachers.
"Our communities have already been gutted by droughts, floods, COVID – our people have been smashed time and time again – enough is enough."
The Wee Waa hospital was the backdrop for Friday's press conference, where Hunter New England Health announced a temporary cutback in services earlier this year.
Cr Tiemens described the feedback he's received from residents as "widespread anger about the moves to pull water out of our communities and widespread anger that there hasn't been a great deal of consultation, particularly in these parts of Australia".
"It's very easy to make a decision from Canberra, and that's what we're most concerned about that there's been little or no consultation.
"It just feels like it's being pushed on us with very little consideration for how it's going to affect the businesses and the families of this great region," Cr Tiemens said.
"We're very, very concerned that the Senators who are considering this decision at the moment haven't taken into account the effect that it's going to have on wonderful towns like Wee Waa and other places."
The Courier contacted the Minister for the Environment and Water Tanya Plibersek for comment.
"The Restoring Our Rivers Bill will rescue the Murray-Darling Basin Plan by allowing more time, more options, more funding and more accountability to deliver the Plan and make the Murray-Darling sustainable for our kids and grandkids," said Ms Plibersek.
"I'll be looking at a range of options to deliver the 450 GL.
"On-farm and off-farm efficiency projects, voluntary water purchase and other options are all part of the mix.
"I don't want to see all this water bought – that's why I am extending timeframes to give Basin governments more time to finish their water saving projects.
"It's also why I am open to other non-purchase options.
"Where voluntary water purchase does have a socioeconomic impact, transitional assistance funding can be provided."
Wee Waa Chamber of Commerce and District members and other concerned residents took the time away from their workplaces to attend Friday's press conference, expressing their fears about the proposed water buybacks to media crews.
"I'm very concerned about what it means, we've just newly invested a lot of money into the business," said David Johnston.
David Johnston and his wife Tash run a welding and fabrication business in Wee Waa and regularly work for farmers and irrigators.
"We're worried about whether we did the right thing or not because if they keep taking water away, we're going to lose business and probably end up closing the business down, which is not good," he said.
"I'm already thinking seriously about the direction we're going to take in the business, and we're probably going have to wind some things back a bit the way it is, so I I'd like to see that the water buybacks stopped and just let the irrigators do their job."
As a precious resource, water is often referred to as 'liquid gold' and when asked to describe it, Mr Johnston added, "Water means money, it means jobs, it means food on the table, and it means more people.
"We have trouble finding employees at the moment because there's less people here, so if there's more people here then that job is easier."
Chamber president John Clements said Wee Waa is "an irrigation town".
"Farming serves this town well, but irrigation drives it," he said.
Pharmacist Tien On also spoke up about the negative impacts of a declining population and said four of his ten staff have partners who live and work on farms "so if the viability of the farm is in jeopardy then that's going to hurt us and them".
In 2016, a Murray-Darling Basin Authority review of the socio-economic effects of the removal of water from farming revealed Collarenebri lost more than 80 per cent of its irrigated land and more than a third of its farm employment after water buybacks.
Socio-economic concerns led to water buybacks being capped by the former Coalition government in 2015 and ruled out in 2020 by then Water Minister Keith Pitt.
"The social outcomes of water buybacks – we lose employment, we lose families, we lose the heart and soul of our communities," said Moree Plains Shire mayor Mark Johnson.
"No level of compensation directed anywhere can replace that.
"You've got the perfect example to the west of my town of Moree, a town called Collarenebri, which was part of the first water buybacks.
"That community has been absolutely decimated by the lack of irrigated farms there now.
"Our biggest job is to try and stop the decline in population of our regional communities and, having federal government come in and take away industry, jobs, family, from our communities – it's a hell of a job to try and turn that the other way around.
"So, what we're asking for is a very balanced review of this, that they are not only looking at the environmental impacts of the water buybacks, but the social impacts as well.
"And that's communities like Wee Waa and the hospital behind us and small communities in my shire and Jamie's shire will be significantly impacted both in terms of population and services, and we're very, very concerned about it," added Cr Johnson.
Gunnedah Shire mayor Jamie Chaffey said the bill was concerning on "many levels", including the lack of consultation.
"Any hearings for this Bill that will impact so significantly on regional NSW have all been held in Canberra," Cr Chaffey said.
"Where is the meaningful consultation with the people who will bear the brunt of this Bill?
"Water is life in regional NSW.
"Our crops, our animals, ourselves – we all depend on it, and when the water is not available, businesses fail and people move," Cr Chaffey said.
"People whose livelihoods are at stake need and deserve the opportunity to have input into their future in practical and positive ways.
"The proposals in this bill will further divide the city and the bush."
Cr Chaffey called on the NSW government and its agriculture minister to 'stand up' for the region.
The Courier contacted the minister's office for comment.
"It's not just those irrigation farmers or primary producers – it's all of the businesses that support those industries in these communities that if more water is recovered and the uncertainty about the (federal) minister of the day where they'll choose and when they'll choose to actually recover that water has got to have everybody concerned.
Cr Chaffey added, "Victoria have walked away – they've said they don't want to be part of this.
"I'd love to see NSW say the same thing because this is not good for our regions."
Minister for Agriculture Regional NSW and Western NSW Tara Moriarty told The Courier, "Despite the mess we have been left by the previous Government, we don't want to give up on the Murray Darling Basin Plan.
"This situation regional areas find themselves in, is the direct result of a decade of neglect, delay, and inaction under the previous NSW Government.
"The focus of the Minns Government is getting NSW back on track to meet our commitments under the Basin Plan.
"The NSW Government does not support water buybacks. Our position on this is solid.
"We want to see the Australian Government prioritise investment in recovering water through other ways.
"As a priority, we will continue to work closely with local communities, the Australian Government and other states in the Basin to create a pathway forward. I also look forward to working with local councils in helping them fulfill their responsibilities.
"The NSW Government has always been clear – we support both the delivery of the Murray-Darling Basin Plan and ensuring the sustainability of regional communities.
"The principles that underpin our work on the plan with the Commonwealth are these: we recognise that we have a shared responsibility to ensure that the environmental health of our river systems is protected, while enabling our regional communities to thrive into the future.
"Signing on to the new agreement gives us access to more time, funding and resources so we can deliver projects to meet the water recovery targets of the Murray Darling Basin Plan without the Australian Government needing to resort to buybacks.
"As Minister I will not take a backward step in advocating for the interests of our regional communities."
When Cr Tiemens was asked how confident he was about Senators listening to the mayors' call to oppose the Water Amendment Bill, he said:
"I am really expecting that the Senators will pay heed to some of the things that we're talking about.
"I'm hoping that the message gets through.
"This is not just about the bigger irrigators – it is about the social consequences of pulling water and jobs and money out of our small towns."
Namoi Water executive officer Mick Coffey is at the coalface of water policy and legislation daily, he says his organisation, which represents water entitlement holders across the catchment has grave concerns with the bill.
Originally intended to be recovered from the Southern Basin via water efficiency programs, 450GL of additional water for the environment is now set to extend into the Northern Basin to help the plan delivery should the Bill pass the Senate, explained Mr Coffey.
He said currently the impacts of its recovery are protected by a socio-economic test written into the 2012 Basin Plan which must have only positive or neutral socio-economic impacts to communities.
Mr Coffey said should the Bill be successfully passed, it is intended this criterion will scrapped for "minimising impacts to communities."
"What a slap in the face to those communities that produce our food and fibre, to be told we'll take your water and hopefully it's not too bad for you once it's gone," he said.
"The federal minister doesn't care about anything outside of winning seats in Adelaide and getting the Greens to preference them.
"There is no science in the 450GL coming from the Northern Basin, it was never intended to come from here as the water in the North cannot deliver the outcomes it is designated for," Mr Coffey said.
"She's chasing a number on paper to beat her chest, to say she has delivered the Basin Plan."
Mr Coffey said Minister Plibersek "doesn't care about what happened to Collarenebri, and she won't care if it happens to Wee Waa because of this either.
"These people make decisions with the stroke of a pen for political gain and give no thought to the devastation they deliver."
Commenting on Minister Plibersek's response regarding on and off farm efficiency programs and other options as part of the amended Basin Plan, along with transitional funding assistance, Mr Coffey said, "Throwing a few dollars at a community that's just had a volume of water removed won't touch the sides, there's no way there's decent funds that will achieve anything for that once they do everything else.
"Completely hollow. As for other options, let's talk about the biggest environmental issue-river health.
"The water quality is worse than it has ever been, because over 90 per cent of the fish biomass in the Basin is carp.
"Government should be focusing on complimentary measures to remove carp from waterways, repair and restore riparian zones, fish screens and fish passageway are the best way forward to improve the environment in a practical, economical, and measurable way.
"This is where the science kicks in, but when you're dealing with people interested in politics only and not science, it's when communities lose."
Mr Coffey praised other members of the Namoi catchment in their efforts to rally together and speak up including mayors, local government, Wee Waa Chamber of Commerce and the Narrabri Industrial Network.
To order photos from this page click here