Wee Waa Bowling Club are off to a flying start in Zone 3 Bowls' 2023/24 season division three men's pennants campaign following two victories at home across the weekend.
The Wee Waa men have been placed in the first of three sections in the division, alongside Lightning Ridge District Bowling Club, who they beat in round one on Saturday, Narrabri Bowling Club, who they beat in round two on Sunday, and Moree Services Bowling Club, who they will meet in the third round away from home this Saturday.
Wee Waa Bowling Club hosted the side's first two games on the weekend and the hosts capitalised by scoring two narrow victories.
They beat Lightning Ridge 36 shots to 32 on Saturday and then outscored Narrabri 49 shots to 44 on Sunday.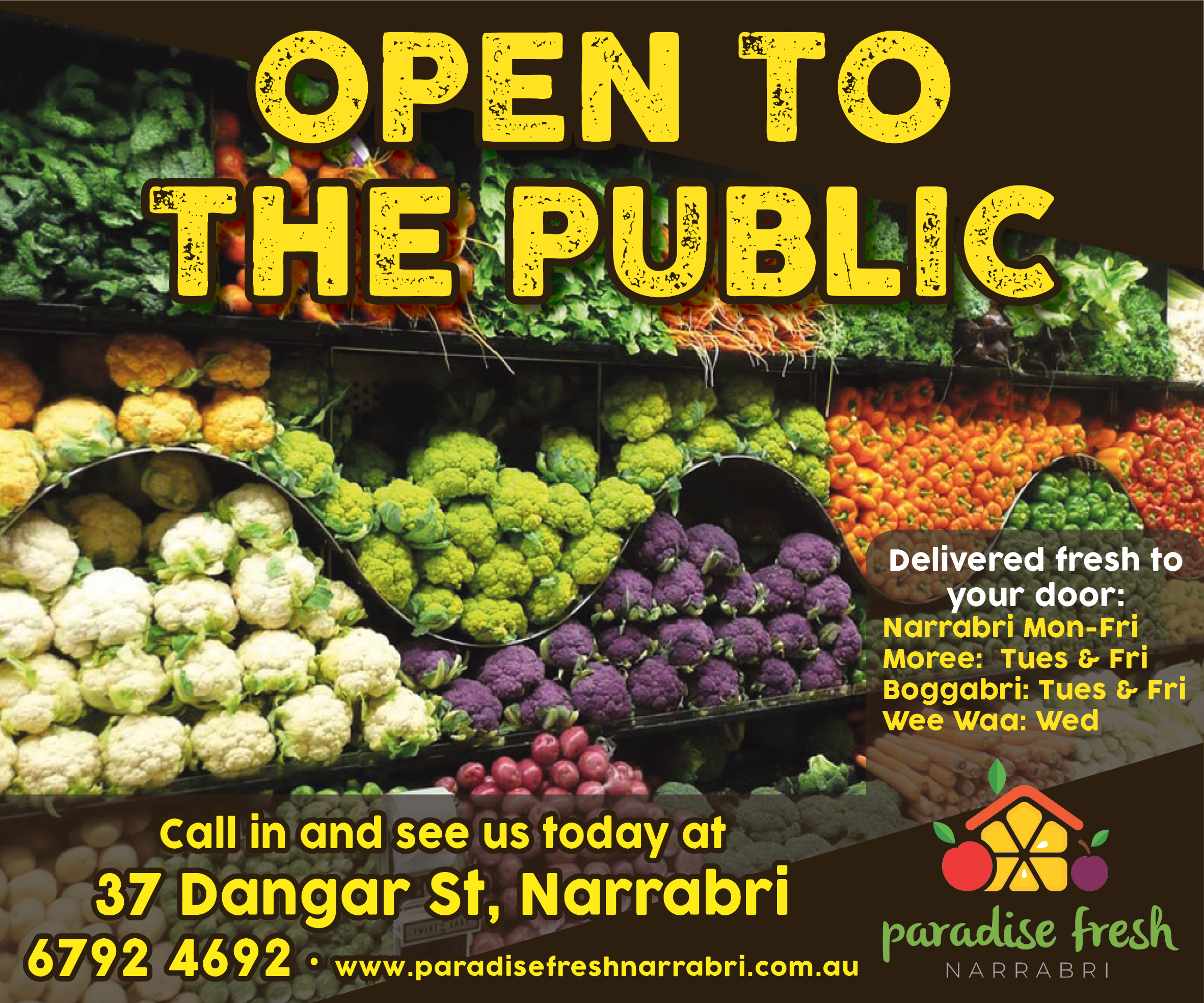 On both occasions, Wee Waa earned four of the five competition points on offer. Teams receive three points for the overall victory and then a point for each rink they win, and Wee Waa won one rink and lost the other during both of their opening two rounds.
They finished the weekend as the only undefeated team in the section after Narrabri scored a 41 shots to 37 victory at home against Moree on Saturday to kick-start their season in style, and Moree then beat Lightning Ridge 39 shots to 30 away from home during round two on Sunday.
Narrabri earned four competition points on Saturday and Moree picked up all five on Sunday, meaning that Wee Waa are on top with eight points, Moree are second with six points, Narrabri are third with five points, and Lightning Ridge are last with one point.
In Wee Waa on Saturday, Kevin Baker, Jay Hall, Dustyn Allen and Ty Baker got the job done on their rink with a comprehensive 22 shots to 11 victory against Lightning Ridge's Robert Hooper, Tom Stanton, David Samuelsson and Phillip Morris. That was enough to earn their club the overall victory as their teammates Bruce Cowan, Peter Hennessy, Paul Andreassen and Steve Berger went down 21 shots to 14 to Jamie Cubby, Michael Mitchell, Raymond Brown and Anthony Kelly.
In the other opening-round match played at the Narrabri Bowling Club, the home team's Tony Redman, Len Ryan, David Dewar and Trinity Kelly got up 24 shots to 18 against Moree's Rodney, Mervyn and Leslie Tighe and Raymond Dennison. That was enough to see Narrabri score the overall victory after Scott Dewar, Larry Scott, Paul Crutcher and Kevin Baguley went down narrowly 19 shots to 17 against Mark Gammon, Edward Saunders, Wayne Tighe and Justin Bullen.
It was a highly-anticipated round two fixture at Wee Waa on Sunday as the two opening-round winners went head-to-head.
While it was a tight contest overall with just five shots separating Wee Waa and Narrabri, the two rink scores were anything but close. Wee Waa's Baker, Hall, Allen and Baker registered a dominant 39 shots to 11 victory over Narrabri's Dewar, Scott, Crutcher and Baguley, while Narrabri's Redman, Ryan, Dewar and Kelly took down Wee Waa's Cowan, Hennessy, Andreassen and Berger 33 shots to 10 on the other.
All four sides will play two more matches this weekend, with Narrabri to host Lightning Ridge and Moree to welcome Wee Waa in round three on Saturday, and then Wee Waa to play away at Lightning Ridge and Narrabri to travel to Moree in round four on Sunday.
Narrabri have named their teams for rounds three and four, which are as follows:
Tony Redman, Steve Daskey, Len Ryan and Trinity Kelly; Richard Little, Laurie Gilbert, Larry Scott and Kevin Baguley.
Meanwhile, Wee Waa Bowling Club had a tough start to Zone 3 Bowls' 2023/24 season division four men's pennants campaign at the weekend as they went down in both of their matches and picked up half a point for the ladder after drawing one of their four rinks and losing the other three.
They are in the first of four sections in the division alongside Lightning Ridge District Bowling Club and two teams from Moree Services Bowling Club.
Wee Waa travelled to Lightning Ridge on Saturday where they went down 43 shots to 34 overall. Charlie Thompson, Brock Allen, Clancy Hamilton and Phil Lawford drew 17 shots all on their rink against Lightning Ridge's Peter Collison, Lyall Shailer, James McCarthy and Gary Fairweather, while Ellis Allen, Gary Nolan, Graham Amos and Kyne Allen went down 26 shots to 17 to Walter Kruger, Ian Anderson, Peter Holloway and Gregory Wilks.
On Sunday against Moree Green, Ellis and Brock Allen, Phil Lawford and Clancy Hamilton lost 23 shots to 16 on their rink against Steve Haines, Martin van Vegchel, Leo Adams and Raymond Shepherd, while Charlie Thompson, Gary Nolan, Graham Amos and Kyne Allen were outscored 20 shots to 12 by Mitchell, Raymond and Craig Rutledge and Phil Schoupp.
The other two games in the section were won by Moree Red. They beat their clubmates Moree Green 44 shots to 33 on Saturday and then won 51 shots to 24 at home the following day against Lightning Ridge.
They are on top of the table with 10 points after two rounds, Moree Green are second with five points, Lightning Ridge are third with 4.5 points, and Wee Waa are fourth with 0.5 points.
To order photos from this page click here