Onus Hardman celebrated her 99th birthday COVID-style, on Saturday, September 5.
Due to the current lockdown, Onus was unable to see her family, so some some of them drove by in the morning and left gifts and wished her a happy birthday, while others sent flowers.
Onus' great-granddaughter Georgia Hardman made her birthday cake, which was organised by Onus' daughter Brenda Brodigan.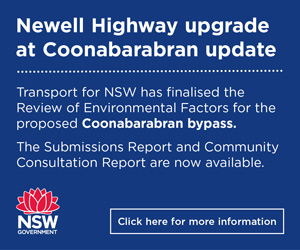 See more like this:
Onus Hardman's birthday cake made by her great-granddaughter Georgia Hardman.

Registered nurse Maxine Ambrose, Onus Hardman, Deanna Parker (Nandebri Home Nursing) and Kim Rozendaal (Rotary volunteer) at the mass vaccination clinic at The Crossing Theatre on Monday, where Onus rolled up her sleeve to receive her COVID vaccination.
To order photos from this page click here